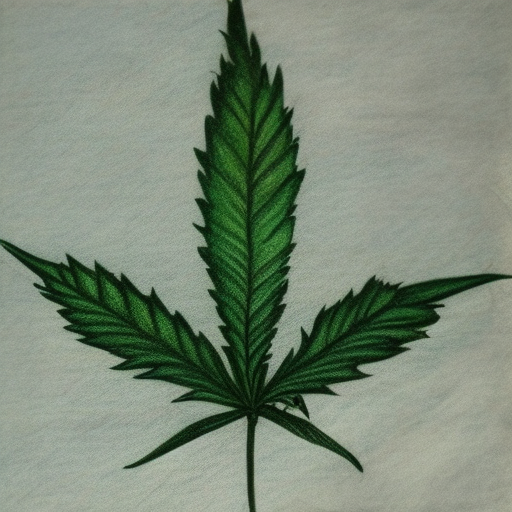 Research has revealed that individuals who have previously consumed cannabis experienced a shorter duration of inpatient hospitalization after an arthroplasty procedure. The study, which was published in the journal Arthroplasty, focused on patients who underwent a total joint arthroplasty (TJA), which involves replacing the knee or hip. The research suggested that individuals with a history of cannabis use disorder (CUD) had higher rates of home discharge following primary TJA compared to the control group.
The legalization and decriminalization of cannabis across the United States has been associated with an increase in self-reported cannabis use among surgical patients. While cannabis is primarily used for recreational purposes, cannabinoid metabolites have shown analgesic and anti-inflammatory properties and have thus been proposed as an alternative to opioids in managing acute and chronic pain.
However, while cannabis use may be beneficial in postoperative settings, CUD, defined as problematic patterns of cannabis use leading to clinically significant impairment or distress, has been correlated with increased postoperative pain and opioid use following orthopedic surgical procedures.
It is increasingly important for clinicians to understand the evolving characteristics of this patient population. As this growing population continues to evolve, understanding their comorbidities, behavioral characteristics, and postoperative clinical and economic outcomes allows orthopedic surgeons and multidisciplinary healthcare teams to better tailor their care and management of these patients.
Taken together, subsequent research should aim to assess the demographic profile of patients with both recreational use and substance use disorder more closely. It is necessary to identify potential barriers in their access to medical care, expand public health initiatives, develop frameworks to deliver substance use screenings and interventions better, and standardize perioperative protocols to optimize postsurgical and overall health outcomes in this at-risk patient population.
Although the study had some limitations since patients with CUD would be incentivized to leave the hospital as soon as possible and return home to continue using cannabis and other substances. Since such behaviors may lead to problematic changes with social or occupational activities or abandonment thereof. Thus, comprehensive social and medical intervention should occur during the preoperative and in-hospital periods when a multidisciplinary team has full access to caring for these individuals.
In summary, while studies have reported contradictory findings regarding whether cannabis can benefit postoperative settings, it is necessary to understand how cannabis consumption affects comorbidities, behavioral factors, and clinical outcomes among those undergoing TJA procedures. This approach will help clinicians better tailor their interventions for optimizing long-term outcomes while improving general health improvements in such at-risk patient populations.