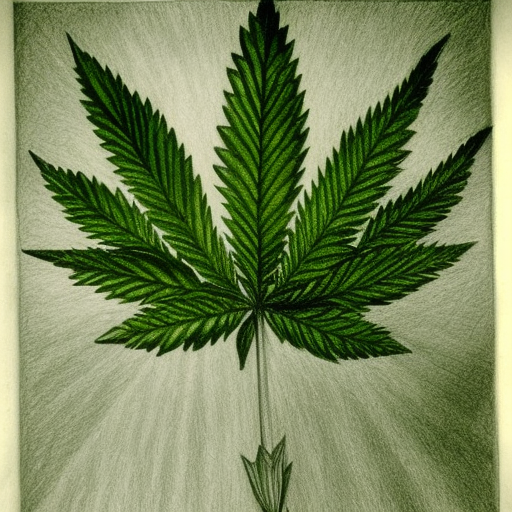 The current state of medical marijuana access in the United States is a contentious issue. For years, debates have raged over its efficacy as a viable medical treatment option, and while some states have taken steps to legalize it, many others continue to restrict access or even criminalize its use altogether. However, recent research suggests that this lack of access is having an adverse effect on the rights of patients who could benefit from the drug.
Medical marijuana has been used for centuries to treat a variety of conditions. In recent years, researchers have conducted numerous studies indicating its potential therapeutic benefits for certain ailments, such as chronic pain and certain mental health conditions. Despite this evidence, only thirty-seven states have fully legalized medical marijuana; thirteen still have no legal framework for it at all. These restrictions can have an enormous impact on those living with debilitating conditions and their families, particularly in terms of their ability to exercise their right to choose the best treatment option available.
As the legalization of medicinal and recreational cannabis continues to gain traction throughout the United States, a recent study has uncovered a concerning portrait of many states denying or restricting medical marijuana (MMJ) access. This restriction on qualifying conditions for MMJ is preventing millions of patients from having access to treatments that could potentially provide relief through cannabinoid therapies.
Nugg MD, an online service connecting MMJ patients to physicians via telemedicine, conducted a powerful study to investigate this issue further. The study determined that states with restrictive qualifying conditions lists are "deterring patients from seeking the medication they need", resulting in limited data collection which hinders the collective understanding of medical cannabis. It was also noted that most MMJ patients utilize it to treat one of their state's listed conditions, but a select few are tapping into its potential for treating unlisted ailments, likely due to having to select different conditions depending on what is legally available in their state.
Nugg MD's research also uncovered fascinating insights about why this treatment is increasingly sought-after. Most commonly, patients apply for an MMJ card to alleviate chronic pain (26%), anxiety (19%), post-traumatic stress (12%), unlisted conditions (9%), chronic stress (8%), insomnia (8%), chronic headaches (8%), arthritis (3%), muscle spasms (3%) and other qualifying conditions (2%).
A 2019 study published in the Journal of Patient-Centered Research and Reviews provided further evidence of how MMJ-restrictive states inadvertently impact their patients, finding that individuals living in such states are more likely to resort to prescription drugs to treat chronic pain or other debilitating conditions. This suggests that not only may MMJ-restrictive states be failing their citizens by denying access to a proven therapy option, but they may also be unknowingly fostering habits that could increase the risks associated with the long-term use of potentially deadly pharmaceutical medications.
Despite the immense potential of cannabis, its status as a Schedule I drug has been an obstacle in furthering research on the plant. In addition to decades-old stigmas attached to it and its users, progress has been stifled by legal factors which are gradually changing through advocacy and patient support. As such, it is increasingly evident that better data collection is necessary to expand access and increase the number of qualifying conditions nationwide – something which can benefit everyone from patients, practitioners and policymakers alike.
The implications of this research are far-reaching, particularly given that more and more states are considering legalizing medical marijuana. While there are still many questions surrounding its efficacy and potential risks, this study suggests that there is an urgent need for policymakers to consider how restrictive laws could impede patients' rights and autonomy. Doing so could help ensure that people who could benefit from medical marijuana can do so without compromising their right to make decisions about their own healthcare.