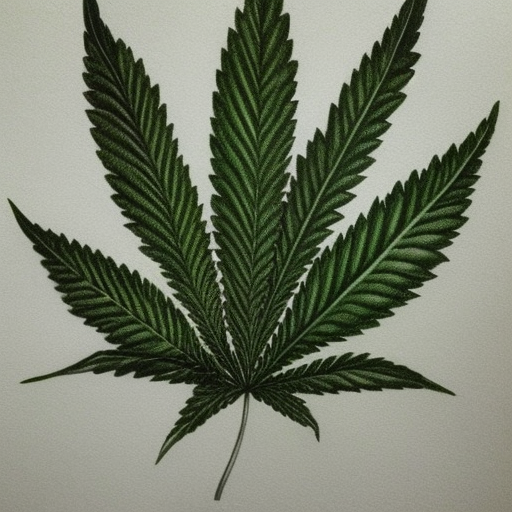 A new study from the University of Colorado has found that consistent marijuana use can help cancer patients with pain management and improve cognition. The study, published in Exploration in Medicine, discovered that patients who used marijuana products from state-licensed dispensaries over two weeks started reporting having clearer thinking. This was surprising to the researchers because the initial "high" can temporarily impair cognition. The 25 participants in the study also said they were sleeping better and had lower amounts of pain associated with cancer symptoms or chemotherapy side effects. The study is notable because patients took a variety of edible cannabis products that they picked out themselves at Colorado dispensaries, including infused tinctures, baked goods, gummies, and other cannabis edibles with varying cannabinoid profiles.
Because marijuana remains federally prohibited, most studies rely on either pharmaceutical-grade cannabis medicines like dronabinol or standardized marijuana grown at a federally authorized source which tends to be low-THC and lacking in other cannabinoids. Bipartisan congressional lawmakers have pushed to free up researchers to access cannabis from dispensaries, and top federal officials have supported giving scientists that option. However, for now, this practice remains prohibited; hence studies such as this involve patients buying their own cannabis and reporting back to researchers instead of scientists choosing the dispensary products they would like to study and providing them to participants.
The overall takeaway was that cannabis has significant therapeutic potential for cancer patients, but it also offered insights into how different products produce different effects. For example, the researchers found that patients who took edibles with higher CBD concentrations reported lower pain levels compared to those who consumed high-THC products.
For the study, patients were asked to buy marijuana edibles from dispensaries, and then researchers would drive to each subject's home in a mobile laboratory van (nicknamed the "cannavan") to carry out physical and cognitive tests before and after the person consumed the cannabis. Pain levels dropped within an hour of use; however, patients said they felt the intoxicating high that impaired cognition. That acute effect was eventually supplanted by mental clarity over time, the researchers observed during two-week follow-ups. Objective measures of cognition, such as reaction time, also improved after long-term use.
"This observational study is among the first of its kind to examine associations between legal market, palliative cannabis use, and subjective and objective outcomes among cancer patients," the study says. "These early findings concerning pain intensity, sleep quality, and cognitive function can help to inform future, fully powered studies of this important topic."
The pain-relieving properties of cannabis are a subject of intense interest, particularly amid an opioid epidemic that has raised questions about the long-term risks of opioid use. Numerous studies have linked cannabis legalization and self-reported marijuana use to reduced opioid prescribing and overdose deaths. A study published earlier this year by the American Medical Association (AMA) found that chronic pain patients who received medical cannabis for longer than a month saw significant reductions in prescribed opioids. The AMA also published research late last year that connected state cannabis legalization with reduced opioid prescribing for certain cancer patients.
State-level marijuana legalization is also associated with notable reductions in prescribing of the specific opioid codeine, according to another recent study leveraging data from the federal Drug Enforcement Administration (DEA).
In conclusion, this study suggests there are benefits to examining the effects of marijuana that are available in growing numbers of state markets. Marijuana has significant therapeutic potential for cancer patients, and different products produce different effects. CBD products may be particularly helpful in reducing pain levels in comparison to high-THC products. As more states legalize marijuana for medicinal purposes, it will become increasingly important to investigate its full range of therapeutic benefits to make it more accessible to those who need it most.