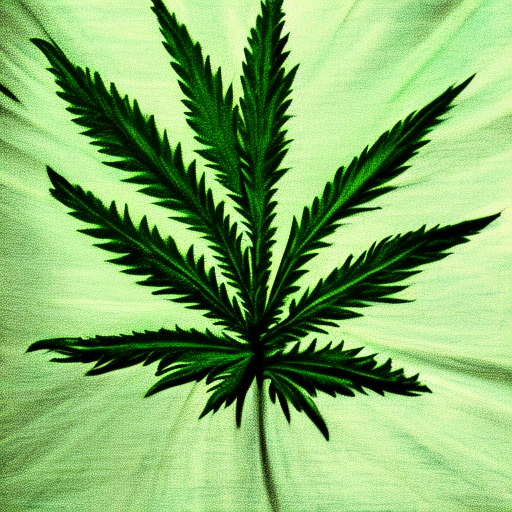 A new study published in the Journal of the American Medical Association (JAMA) Psychiatry has concluded that there is "no statistically significant increase" in psychosis-related diagnoses in states that have legalized marijuana compared to those that continue to criminalize cannabis.
The research team, led by scientists from Stanford University, the University of Pennsylvania and the U.S. Department of Veterans Affairs (VA), analyzed data from more than 63 million health insurance beneficiaries from 2003-2017 to address the idea that cannabis reform could lead to higher rates of psychosis.
The study authors questioned whether or not state cannabis legalization or commercialization was associated with increased rates of psychosis-related health care claims and sought to evaluate the association by using a retrospective cohort design that modeled within-state changes in monthly rates of psychosis-related health care claims as a function of state cannabis policy level, adjusting for time-varying state-level characteristics and state, year, and month fixed effects.
The results showed that, "compared with no legalization policy, states with legalization policies experienced no statistically significant increase in rates of psychosis-related diagnoses or prescribed antipsychotics," the study concluded.
In exploring secondary analysis outcomes, it was determined that men, people aged 55 to 64 years, and Asian beneficiaries in states with recreational policies "experienced a statistically significant increase" in rates of psychosis-related diagnoses compared with no policy. However, the authors stated that "further research is needed to understand this relationship and its potential implications."
Despite these results and the authors' recommendation for further investigation into the role of cannabis in potentially affecting mental health outcomes, cannabis legalization proponents have hailed the findings as a major victory for their cause.
"This research confirms what we have believed for decades: legal access to marijuana does not lead to increased rates of psychiatric disorders," NORML Deputy Director Paul Armentano said in a statement. "Rather than continuing to arrest consumers for marijuana-related offenses – an effort that has done little to prevent its use and may actually be exacerbating many public health issues – lawmakers should consider alternatives to prohibition that seek to regulate this product responsibly and eliminate its illicit market."
The study's authors concluded that "the findings of this study do not support an association between state policies legalizing cannabis and psychosis-related outcomes; further research into this topic may be informative." They also noted that "as states continue to introduce new cannabis policies, continued evaluation of psychosis as a potential consequence of state cannabis legalization may be informative."
In conclusion, the results of this study provide important insights into how marijuana legalization impacts mental health outcomes among individuals. The findings suggest that there is no clear evidence to suggest that recreational cannabis access leads to an increase in psychosis among cannabis users. However, further research is necessary to better understand potential associations between other mental health conditions and marijuana use.